Who doesn't love staying at a fancy hotel? You'd imagine that paying for the hotel room will also allow you to enjoy unlimited access to all the amenities and perks. However, more often than not, you will have to pay separately for these, on top of the room charges. It's a scam, we know. But what are you going to do about it?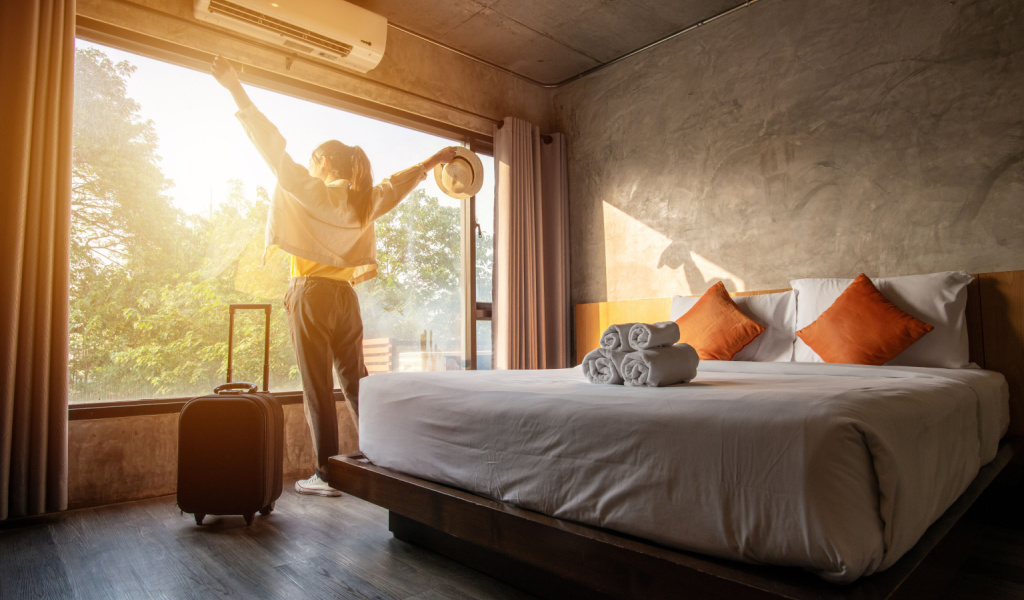 Well, one thing you can do is to try and snag a few perks without having to pay too much (or even nothing at all). Just listen to the advice that these travel experts have for you before your next trip and use them to get upgrades, access to amenities, meal add-ons, and much more without having to pay a bomb!
Book Directly with The Hotel
Hotel booking sites are great for helping you narrow down the hotel you'd like to stay at. Once you do that, instead of booking through the same site, look for the hotel's own website. Budgeting expert Andrea Worch says that you may be able to get a better deal that way. This is because they'd "rather not lose any of the reservation payment to a third-party booking site," she said.
Once you've booked your stay, try to grab their attention by sending them an email mentioning that you are looking forward to the experience. A little personal touch could help grab some special attention during your visit!
Compare with Third-Party Sites
Most hotels promote themselves on third-party websites and hotel aggregators. This is the easiest way to compare the price and amenities with similar properties in the same area.
"Look for hotels that offer perks upfront, like a hotel with free breakfast and free parking," advises Worch, "I like using a site like Hotels.com to see which hotels are available in the area I'm traveling to and seeing which free perks are included, since they do a good job at promoting them on the site."
He also recommends booking through the hotel's own site if the prices appear to be similar to snag some loyalty points. On the other hand, Worch says there may also be some benefit to booking through third-party sites.
Esther Susag, who is a travel blogger, says that she prefers Booking.com for free upgrades and amenities. "This year I became a genius level three and I have noticed a huge advantage and benefit of their loyalty program. I have saved hundreds of dollars just in the last month alone," she said.
Make it a Celebration
Hospitality is the foundation of the hotel business; hence they'll make sure to earn your loyalty. Chris Hutchins, a "financial optimizer", recommends that you "tell them if you're celebrating anything special," he said. This may help you get free upgrades, food, champagne, or even personalized gifts! Hutchins recommends shooting them a reminder a few days before your stay to ensure that it hasn't slipped their minds.
Hotels want to procure a place in your heart, so they'll go the extra mile for you whenever possible. "Many hotels want to make sure you have the most memorable experience and will make your stay extra-special, whether it's for a birthday or anniversary, etc.," Susag said. "And it's a bonus for them if you post the kind gesture that they do on social media, too."
Become a Member
Many popular chain hotels like Marriot Bonvey, World of Hyatt, and Hilton Honors have reward programs that can help you secure free upgrades and other amenities during your stay when you sign up for their loyalty program.
"It allows you to accumulate points that can be redeemed for room upgrades, free stays, and more. Also, they tend to come with other perks the more that you use those hotels, like free breakfast, free parking, later checkout times, etc.," says Susag. Plus, she also believes that hotel staff is more hospitable with their prime members.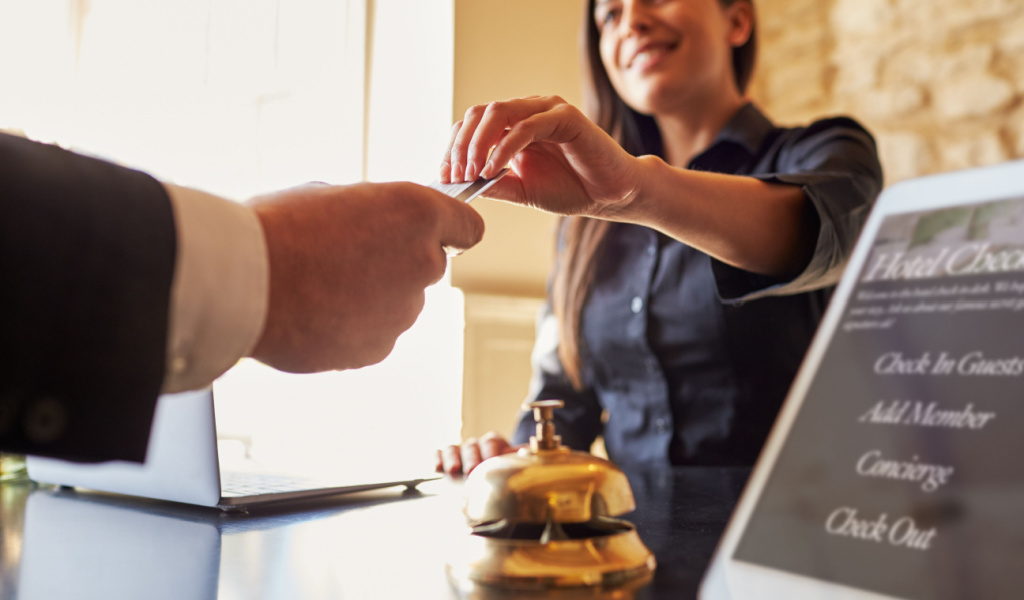 Research Thoroughly
TripAdvisor reviews are an excellent source for researching hotels. You can even ask questions about the hotel or resort you will be staying at from former guests or the hotel management. "You can search them for all kinds of topics," says Hutchins.
When comparing prices, make sure to include the resort fee in addition to a base room rate before your stay. "Or if you want to avoid the resort fee, Hyatt and Hilton waive resort fees when you book with points," recommends Hutchins.
Get in Touch with the Concierge
Take advantage of the hotel concierge as much as you can. They can be incredibly helpful in organizing and planning activities and anything else you might need during your stay.
"They're also great at asking questions about the hotel," Hutchins advises. "For example, we're going on a family trip to Hawaii this fall, and the hotel already has a Pack 'n Play and a crib held for our room at no extra cost."
As for perks, you may even be able to snag a few that aren't on hotel premises. Certain big-city hotels tend to collaborate with nearby restaurants, gyms, or vendors to provide extra discounts for their customers, so make sure to ask the attendant about those as well.
Request For Upgrades
"It doesn't hurt to ask," says Stephanie Be, a travel blogger and founder of the travel website Buena. "Try phrases like 'Is there any way…' 'I know the chance is low, but I was wondering if…" She also says you should use any excuse possible to get them to give in. "A friend's birthday, a big celebration, work has been hard, you really want to make the most out of this stay," she says.
Sean Lau, a travel blogger, recommends requesting perks at the point of check-in. "Depending on the hotel's occupancy rate, how long you are staying, and other factors, the reception might just give you an upgrade free of charge," he says.
Employ A Travel Agent
Planning your trip is no doubt the most stressful part of traveling, so why not delegate the task to someone who literally does that for a living? Travel agents help you plan your holiday and get the best deals. Plus, travel agents tend to have connections at multiple hotels, so they will be able to get you discounts and added perks as well.
According to Hutchins, "If you think travel agents are a thing of the past, you might be overlooking another great way to get perks and upgrades, because many luxury hotels have a set of special perks like free breakfast, upgrades and resort credits that they offer to clients of travel agencies they work with."
Be Friendly and Courteous.
Hutchins says that being polite and kind to the hotel staff isn't to be underestimated, and Susag agrees. "I've found that being nice to the person checking you in and just asking if there's anything special they can do for your stay can sometimes result in an unexpected surprise during your stay," said Hutchins.