I'm sure we all know that exercising daily is an essential part of leading a healthy life, but to actually do it is much harder done than said, isn't it? It doesn't help that the past couple of years of living through a pandemic has taken away even what little bit of exercise we used to get every day while going out for work or chores. Now, the most amount of exercise most people are getting is walking from their bed to their couch. And I'm sure all that comfort food isn't doing much to help either.
If you're like me and need a little more motivation to get moving, there's good news. What if I told you there was a way to get paid to exercise? That's right, you could literally be losing pounds and gaining pounds (or whatever currency your country uses) at the same time! And is there any better incentive to get active?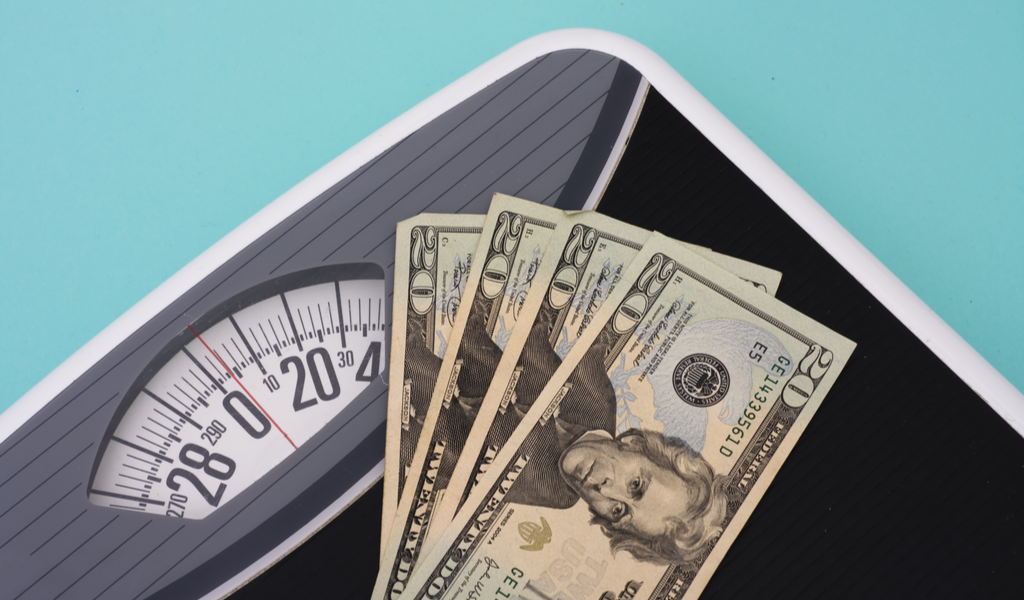 Here are 6 workout apps that pay you to exercise and/or lose weight:
A Healthy Wage
A Healthy Wage is one of the most popular apps on the market that combine weight loss and making money. It is also one of the apps where you can rake in the highest earnings. If you're a betting person, this is the app for you. And unlike regular gambling, where nothing is in your control, A Healthy Wage puts you right in the driving seat. That's because the subject of the bet is none other than you!
That's right, you will be betting on your own weight loss goal. Your winnings will depend on several factors such as how much you want to lose, how quickly you want to lose it, and how much you are willing to bet on yourself. One user reports earning over $500 for losing 15 pounds!
You can also join team challenges where the prizes are even higher, such as a $10,000 reward for a three-month bet. But the catch is that everyone on the team will have to succeed for you to win. Still, it's a pretty sweet deal if you can manage it!
DietBet
Dietbet is another fitness app that allows you to bet on yourself, and you can make it a lot more enjoyable by joining in with others who have the same goals as you.
The app offers different types of bets such as Kickstarter (lose a little), DietBet, or Transformer (lose a lot). Kickstarter lasts for just 4 weeks with a betting amount of $35. At the end of the 28 days, if you have lost at least 4% of your body weight, you can split the pot with others who've managed to do the same. The DietBet is similar, except that the time period can be set by the organizer as they see fit. Transformer, on the other hand, lasts 6 months, with bets of $35 per month (or $175 paid upfront), and requires that you lose at least 10% of your body weight in that time period to become a winner.
Sweatcoin
If you're into cryptocurrency, then this is the perfect app to combine your interests with your weight loss goals. Sweatcoin is both the name of the app and the in-app "currency". You can gain Sweatcoins in a number of ways and your earnings can be redeemed for PayPal cash or Amazon credit. If you get lucky, might even be able to snag more lucrative prizes such as home gym equipment or vacations!
The app awards 1 Sweatcoin for every 1,053 steps you take, and daily bonuses come with an additional 10 Sweatcoins per day. You can also earn up to 1,000 Sweatcoins a day by watching up to 3 ads daily.
Although it is yet to be regulated, the creators are hoping to get Sweatcoins recognized as an official cryptocurrency. Therefore, the Sweatcoin can be quite volatile, fluctuating in value constantly, and could land between $0.02-$0.05 on any given day. This makes investing in it quite risky – even if the investment you're making is in time and energy and not actual money. It also makes it more vulnerable to scammers, as is common in the crypto space. To protect your Sweatcoins from theft, it is best to avoid sending them to other users.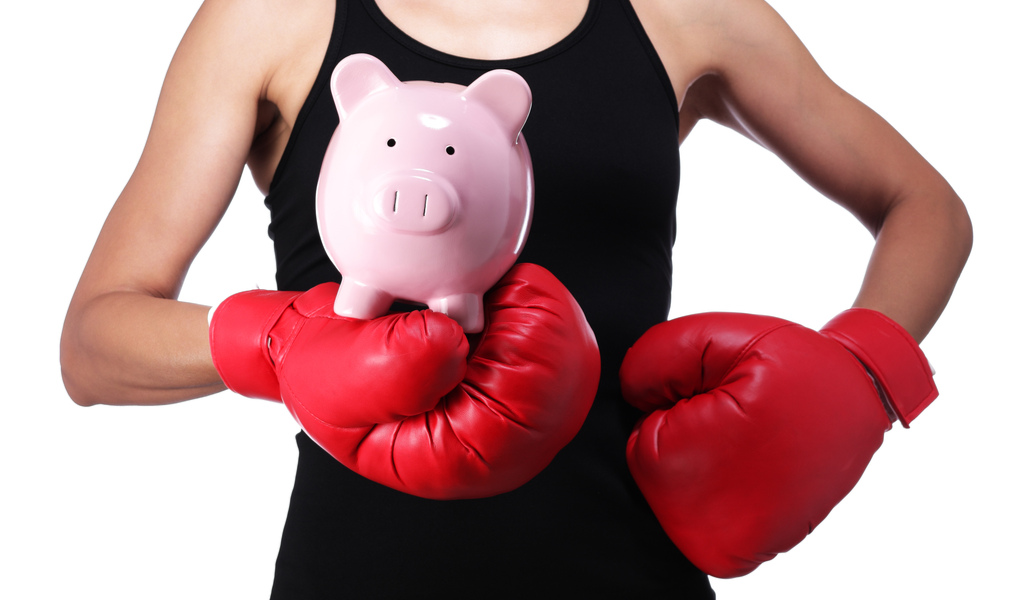 StepBet
If you're ready to bet on yourself, StepBet is another great fitness app to check out! The app collects existing data from apps like Fitbit or Apple Health when you sign up and sets personalized step goals for you based on this.
You can then enter different betting pools or "games". If you win, you will then split the pot with other participants. If you fail to complete the goals of any particular week, you are immediately disqualified and can join another game. Most games last around 6 weeks, excluding the first "warm-up" week, and average at around $40 per bet. You can use your winnings to participate in future bets or request a cash out through PayPal.
FitPotato
FitPotato is an app that operates on the same premise as StepBet, the only major difference being that the goals are not personalized to each person, though you will still need to connect with your fitness tracker to measure your progress. Typically, you will be required to complete 3 sessions a week with around 6k steps each time.
You can challenge your friends to join in on your fitness journey or join pools with others on the app. Every time you successfully complete your goals, you get to split the prize with others in the pool at the end of the week. If you're the only one to do so, you get to keep the entire prize for yourself!
However, given that FitPotato isn't as popular as the others, there is a smaller group of people using it, so you may not have many people to split your bets with. But the app also allows you to bet smaller amounts such as $5.
Evidation
Previously called the Achievement app, this sweat-for-bucks app has now been revamped as Evidation, although it works pretty much the same as before. Which is that it allows you to exchange rewards points into PayPal payments, direct deposits, or donations to charity.
A maximum of 30 points per day is up for grabs and each point is equal to about $0.001. This may not seem like a big amount (and it isn't – it will take about 91 days to earn $10), but the best part about this app is that there is no betting involved – making it completely risk-free.
You can earn points by doing things like inputting your glucose levels, daily weight check-ins, sleep logs, meditation hours, and so on. Evidation also offers ways to increase your earnings much more quickly. You can grab up to 80 points a day by participating in other activities offered through the app such as taking surveys or contributing to health studies.