Warren Buffett is one of the world's most celebrated businessmen and investors. His name is synonymous with the world of investment, through which he has amassed billions of dollars in net worth. Regardless of whether you've dabbled in the world of investment or not, chances are that you've come across this legend.
Warren Buffett is an American investor who has secured his place among the world's top billionaires. At 90 years of age, he doesn't show any signs of slowing down or retiring. He is still the chairman and chief executive officer of Berkshire Hathaway, a position he has held since 1970.
Would you be surprised to hear that he came upon the title of the owner of this absolutely mammoth international conglomerate by buying its stocks? Neither are we!
Investing in the stock market requires a balance of patience and skill. You need enough knowledge and intuition to decide which is the right company to invest in and you need to have the patience to wait for the right time. Warren Buffett has, no doubt, mastered this art over his decades in the business, so there's a thing or two you and I can learn from him.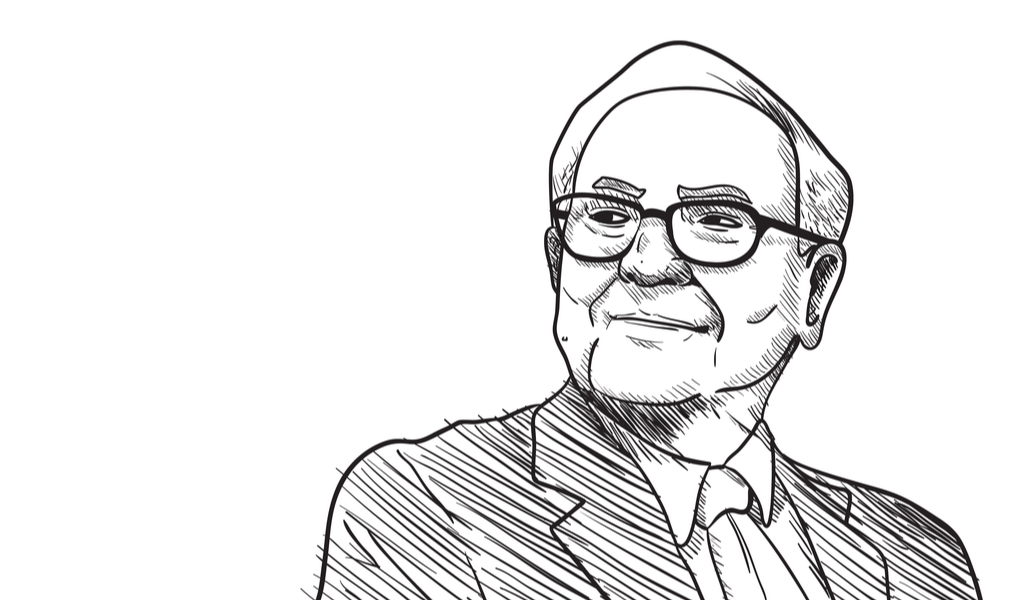 Here are some of his investment philosophies that he has relied on in his life and career:
Start early
Warren Buffett was only 11 years old when he started dabbling in investing – yes, he was only a mere preteen when his interest in the stock market began taking shape!
Before you start panicking that it might be too late for you to start, don't worry, getting started in your 20s or 30s is good enough too (it's never too early or too late!). However, you should stop putting it off for later and start today! The sooner you begin investing in stocks, the more time you have to earn returns. More time = more returns earned. This is called the power of compounding, which works out well when it comes to equities.
Invest in What You Understand
A good tip to keep in mind when picking companies for your investment portfolio is to stick to the industry or sector that you are familiar with. Investing in what you know will help you spot red flags sooner and prevent you from feeling overwhelmed or losing money.
This is a lesson that is learned from magnate himself. In the dot-com boom of the late 1990s, everyone and their boss were buying stock in IT and telecom companies. Buffett, on the other hand, chose to stay away because he felt it was too complex to understand. While one may argue that he missed out on some lucrative opportunities, it's important to remember that they were a risky investment that did backfire for a lot of people later on. The same can be said for the banking crisis, which was another thing Buffett stayed away from.
Buy and Hold
Warren Buffett famously said, "if you aren't willing to own a stock for ten years, don't even think of owning it for ten minutes".
Buffett is a firm believer in long-term investing and he does not encourage frequent stock trading. He always reiterates that your intention when buying equity in a company should be because you are genuinely interested in the company and wish to be a part of it, not just because you wish the stock would go up. He himself is known for buying stock when it is priced below its intrinsic value and waiting for it to go up.
You may not want to hold your stocks for 10 years, but a good takeaway from Buffett's advice is that you should carefully analyze the difference between price and value when choosing your investments. "Price is what you pay. Value is what you get," says Buffett.
Read As Much As You Can
You may say that Warren Buffet is a bookworm – he is reported to read almost 500-600 pages every single day! He even signs off on his annual letters to the shareholders of Berkshire Hathaway with a few book recommendations!
Buffett says that reading is his favorite way to gather ideas for new investments. According to him, it is the best way to understand new trends, come up with creative ideas, and make sure you don't end up stagnant in your career. "Read 500 pages like this every day. That's how knowledge works. It builds up, like compound interest. All of you can do it, but I guarantee not very many of you will do it," said Buffett.