If you're in the market to buy a car, you may be confused about whether to go for a new car or a used one. While your budget is one of the biggest defining factors for your decision, that's not all you have to consider.
Depending on who you ask, they'll have different opinions on whether it's best to splurge on a shiny new ride or "be smart" by taking the used car route. If you're having trouble deciding which way to go, you should carefully analyze the pros and cons of either option to get a comprehensive idea of what you will be getting either way.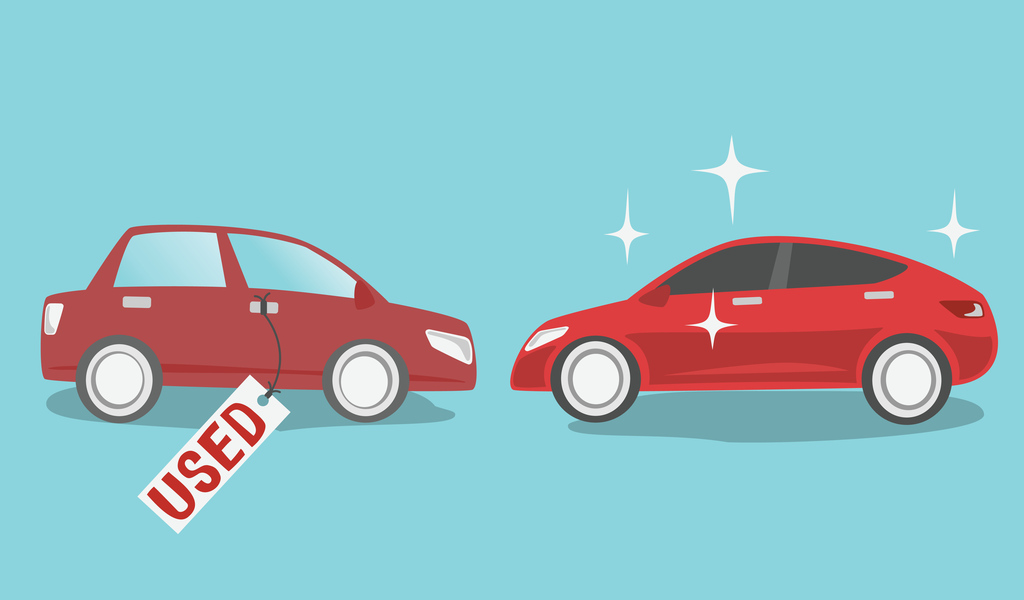 Advantages of Buying a New Car
Curb Appeal
Driving a brand-new car gives you a whole lot of satisfaction – the shiny paint, the smooth performance, that "new car" smell – that is like no other. Plus, a new car is a great way to show off your status; which, let's be honest, is important to a lot of people.
Attractive Financing Deals
Buying a new car can also help you land some good deals when it comes to financing, especially if you have good credit. You might be able to bag a financing program with low or even no interest. Sometimes, this might even make buying a new car more affordable than buying a used one. Make sure to shop around to find the best car loan terms for financing a new vehicle.
Up-to-Date
Technology is advancing every day, so new cars come fitted with all the up-to-date features that not only make driving more pleasurable but also safe. Plus, they're bound to be updated regarding things like the latest fuel efficiency standards as well.
Warranty Protection
Buying a new car comes with little worry about its performance or history. New cars are much more reliable because they are covered by a manufacturer's warranty, and you can be assured that they're quality-tested before coming to you as well. And even in the case that there's an issue, you can simply get it fixed or replaced for free!
Roadside Assistance
Most new cars come with the offer of free roadside assistance so you don't have to pay for your own coverage. So, even if you do face a breakdown or are stuck somewhere, you don't have to worry about being slapped with a massive towing bill.
Lower Maintenance Costs
A new car comes to you at its optimal performance, therefore it's less likely to break down or need repairs. You may have also got free servicing at the point of purchase. Therefore, you probably won't need to spend much on maintenance or repairs.
Disadvantages of Buying a New Car
Expensive
Let's be honest. New cars don't come cheap. You will probably have to take out an auto loan to help you buy one, which is most likely going to be more expensive than buying a used car in the long run, especially as interest payments also factor.
Depreciates Quickly
A new car depreciates in value much faster than a used one. The majority of a vehicle's value is lost within the first few years of ownership, including a whopping loss of about 20% the minute you drive it off the lot. That is, even though you paid the full retail price of your new car, if you decide to sell it back to the dealer the very next minute, they would only offer the wholesale price, which is significantly lower.
Higher Insurance
Since replacement values of new cars are much higher, your insurance premium may be much higher than for a used car.
Loses its Shine Quickly
A new car won't stay new forever. Your first scratch may come in a month, a week, or even a couple of days. Before you know it, it's going to lose its shine. By the end of the first year, your doors may be dinged, the paint dulled, the floor stained, the seats ripped, etc. Even though your new car isn't exactly new anymore, you're still stuck making payments for a long time to come.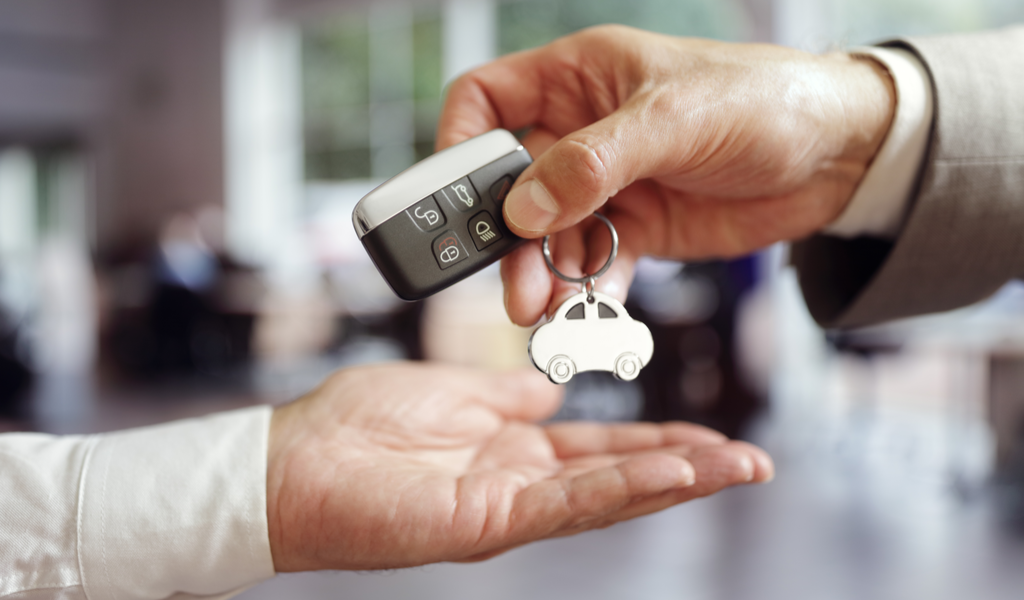 Advantages of Buying a Used Car
Much Cheaper
As we mentioned earlier, new cars depreciate in value pretty quickly. So, even a car that has only been used a couple of years will cost a lot cheaper than a brand new one of the same model.
Some Warranty
Although used cars don't come with the level of warranty as a new car, you can still get one if you purchase them from the right dealer. Certified pre-owned cars come with warranties that extend the manufacturer's original warranty. While certified pre-owned cars can be a little more expensive than other used cars, they may be worth the money because they are rigorously inspected and spruced up before being resold.
Insurance is Cheaper
Most dealerships require that you have full insurance coverage before letting you purchase a new vehicle, especially if you do so through financing. A used car, on the other hand, is likely paid for by cash and doesn't require such extensive insurance. Make sure to shop around and get quotes from different insurance providers to get the best plan which has reasonable premiums and adequate coverage.
Disadvantages of Buying a Used Car
No Guarantee
"Pre-owned" may be a nicer way of putting it, but the reality is that used cars are used cars. a pretty new paint job could be hiding a plethora of problems underneath, so you never fully know what you are signing up for. At the end of the day, you have to do your research, select a trusted dealership, and pray that the car you pick ends up being the treasure among the junk.
Fewer Options
Buying a new car means every brand and model of car out there is potentially in your grasp. However, with a used car, sometimes you may have to settle for less than what you expected.
Less Consumer Protection
There are legal protections in place for purchasing a vehicle called lemon laws. However, if you get swindled buying a used car, there are fewer consumer protections than new cars, so it may not be easy to get your money back.
Higher Mileage
A vehicle's mileage is an indication of its lifespan. The higher the mileage, the less of its lifespan the vehicle has left. When purchasing a used car, you may have to settle for one with high mileage. In any case, its mileage will be higher than a new one. This may mean you get fewer years of usage, which means you may have to replace it sooner rather than later, which also adds to your vehicle-buying costs in the long run.
Higher Maintenance Costs
While a new car may cost more upfront, you probably won't need to spend much on maintenance and even servicing may be offered free of charge. However, you can never be sure when buying a used car. The cost of maintenance could catch up to you, making it not that much cheaper than a new car in the long run.
The Verdict
There's no one-size-fits-all solution to the question of whether you should buy a new car or a used one; it depends entirely on your personal circumstances and preferences.
You may not be able to get all the features you want when buying a used car, but a new car may not make much financial sense in the long run. However, while cost is a major factor to consider during this process, it isn't everything.
The best thing to do would be to evaluate both options thoroughly. Visit your local car dealership and check what is available for both options. You can also get price quotes so you can make a comprehensive comparison. Ultimately, make your decision based on what you feel would be comfortable for you, both in current times and later on down the road.