Just one of the lifestyle changes that people have made during the global pandemic is to avoid public transport and buy their own cars. Since new cars are pretty expensive and people have been facing income downfalls, used cars are the new hot commodity.
This means that this may be the best time for you to sell that car that's blocking up your driveway without use.
As a seller, you also have the added benefit of being able to sell your used car for more money than ever before. According to Edmunds.com, prices for used cars increased about 11% in 2020 – this is well beyond the 2-4% that has been happening every year since 2015.
So, if you want to jump in and get a piece of the action without putting yourself at risk of having to rub elbows and shake hands, don't worry, the world wide web has got your back!
Here's how you can sell your car right from your home.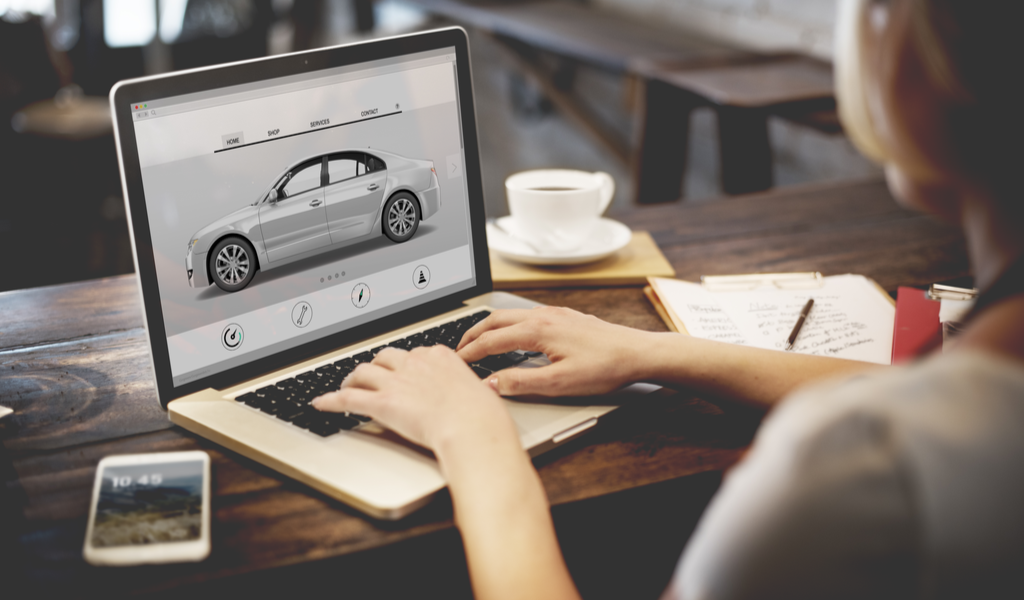 As Easy As 1,2,3
You may already know of several traditional options of listing your used car for sales such as Craigslist and eBay. However, with these websites, you will have to do most of the work yourself such as negotiating prices, arranging pickup, making sure they pay you – which can all be done online.
You can also turn to other used car websites that take away most of the work from your end. They make the process as convenient as can be and guarantee payment as well. Sounds too good to be true, doesn't it?
Take it from David Dean, a COO at Credit Union Solutions Group, who recently sold his 2012 Volvo. He used the online service Carvana and ended up being blown away by the speed and ease of the entire process.
"I didn't have to take pictures of my car, I didn't have to give a history on maintenance, I didn't have to pull receipts," he says. "They gave me a price within, I think, two minutes."
Carvana arranges for somebody to pick your vehicle up right from your doorstep – you don't even have to walk out (which is great given the current pandemic)! They also make sure to practice health guidelines such as wearing a mask and social distancing.
"They just scheduled somebody to come, and when they showed up, the whole thing took less than five minutes," David says. "It was just a couple of taps and a couple of signatures on a tablet and off my car went, and the money went into my account."
David was so impressed with Carvana that he ended up striking up a partnership between them and his own company.
Little to No Listing Costs
Websites like Craigslist and eBay charge as little as $4.95 per month to list your vehicle for sale. You can also choose sites like CarGurus.com or Cars.com where there is a similar listing fee. These websites are dedicated to helping people buy and sell used vehicles so you have added benefits such as aiding in the process of fixing a price, selling to dealers, selling quickly, or exchanging your junk car for cash.
Carvana and Vroom do not have listing charges as you will be selling directly to the website, but you may be charged a delivery fee or other charges if you choose a trade-in.
Skip the Dealership
There are so many others like David who have sold their cars online. Vroom is another online service similar to Carvana. They pick up and deliver cars right to/from your home in 48 states across the US. You will also receive your payment within 2-3 days of pickup – how awesome is that!
Selling your car online is also great for people who struggle with things like haggling and negotiating the best price. Services like Carvana and Vroom give you a quote based on the information you provide and you can choose to move forward or not. And if you think that these services would try to swindle you or pay you less, you couldn't be more wrong!
David says that Carvana gave him a quote within a few minutes of providing his vehicle's information and that it was significantly higher than what the local dealership had offered him. "If it was a couple of hundred bucks, I may not have done it, but it was a couple of thousand dollars, maybe even a little more, so it was worth it," David says of the Carvana offer.
A Modern Alternative
With pretty much anything being able to be done online these days, selling your car online isn't that much of a stretch. Whether you choose to go the common route with online listings or the modern alternative with services such as Vroom or Carvana, selling your car can help you get some extra income to help you ride out the pandemic comfortably.