It may seem like summer has just begun, but it's going to be back-to-school season before you know it! As parents of school-going children know, this can be a time that is particularly heavy on their wallets. In 2021, the National Retail Federation estimated that parents would spend a record average of about $790 on back-to-school supplies for children in elementary, middle, or high school. For parents of kids in college, that amount shot up to over $1,050!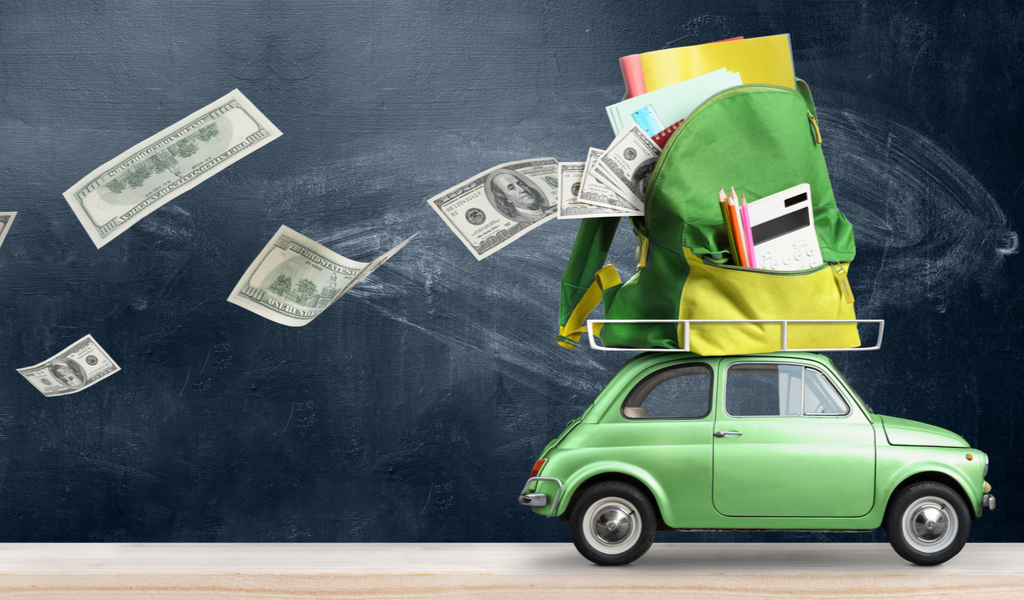 Despite knowing that this season of high expenditure comes around every year, much like the holidays, it can catch parents off-guard. If you don't want that to be you this year, it's important to plan ahead and shop smart. Here are 7 ways to keep a hold on your budget during the back-to-school season:
Calculate All the Costs
The first step to determining a back-to-school budget is to find out exactly what you need to spend. Start with the list of required school supplies provided by your child's teacher or school district. Then consider the extra items you will need to buy, such as clothes and shoes if they've outgrown what they already have.
Don't forget to account for things such as masks and hand sanitizer. You may also need to buy equipment or uniforms for extra-curricular activities. If needed, your child may also need to get a physical done before heading back to school.
Decide Your Spending Limit
Not having a spending limit makes it more likely that you might end up overspending. Once you've got your list of things to buy, you can create a spending budget by calculating the total price. Do some research and find out the prices of the items you need, even if you do not plan on buying something until a bit later on. Make sure to put down the regular retail price of everything and not the current sale prices. This way, you'll have a little wiggle room if you end up spending less than you estimated instead of the other way around.
Once you've done this, you can get an idea of how much everything will cost. If you find that you cannot afford to spend that much, you can go back to your list and find areas to cut down on.
Challenge Yourself to Save Money
Saving money is a challenge itself, so why not make it a bit more interesting? There are a number of ways to put aside money, such as a no-spend month where you do not spend on anything other than absolute basics, or a "save every $5 bill" challenge. You can also use apps where your purchases get rounded off to the nearest dollar and get put aside. These may seem like very small amounts, but they can add up over time and can help offset at least part of your back-to-school budget.
Create a Back-To-School Sinking Fund
A sinking fund is a great way to save up for anticipated large expenses in the future. This way, you can break it up into affordable chunks every month. For instance, if your estimated cost for school supplies is around $600 and you have 3 months left before school starts, you can set aside $200 every month from now on to make up that total. Alternatively, you can also draw a small portion from your current savings so you don't need to take as much out of your future income. You can set up an automatic transfer for the time period of the sinking fund so that the required money gets put away without needing your interference.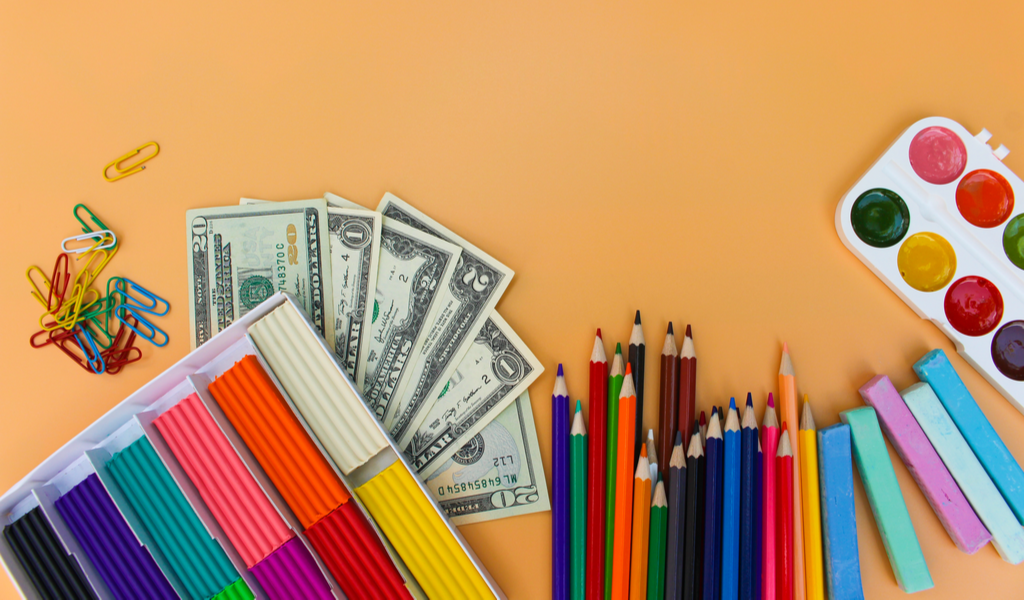 Pad Your Back-to-School Shopping Budget
It's always a good idea to find ways to boost your income around the times of the year when you know you'll be spending more than usual. Treat the back-to-school season like the holidays to avoid financial stress. You could pick up a few extra shifts at work, deliver stuff on the weekend, take on some freelance gigs, or do some odd jobs via apps like TaskRabbit.
If you've got older children, you can talk to them about chipping into their back-to-school expenses. They could take on a summer job and help pay for some of the items, especially if they want to buy name-brand supplies or fancy new clothes.
Shop Smart
Being smart about your spending choices will help you save a lot of money, either lowering your expenses or leaving room to splurge on something else. Have a conversation with your kids and find out what they will not compromise on. If money is tight, older children should be mature enough to understand and help make such decisions.
Otherwise, it's best to stick to generic items over brands and compare prices from several places before buying. You can also look around your local thrift store or dollar store and even buy bulk if you have more than one child. Hand-me-downs are another way to reduce your back-to-school spending. Ask your friends or parents at the school if anyone has anything to give away. Given that children outgrow things pretty quickly, you might even get some new items.
Since there is still time left for the start of school, there will be plenty of promotions and sales popping up. You can find some pretty great deals during these, so don't miss out on them. You can also look around online for coupons, cashback offers, and other similar deals. Plus, several states have a sales tax holiday, so do your shopping at that time to take advantage of tax-free prices!
Delay Expenses That Aren't Urgent
Not everything in your school supplies list will need to be purchased before the very first day of school. Your kids won't need warm clothes until fall or winter, so you can put that off until the season changes. Plus, things like schoolbags and lunchboxes are likely to go on sale once the back-to-school season ends, so you might be able to get a much better deal a couple of months down the line.